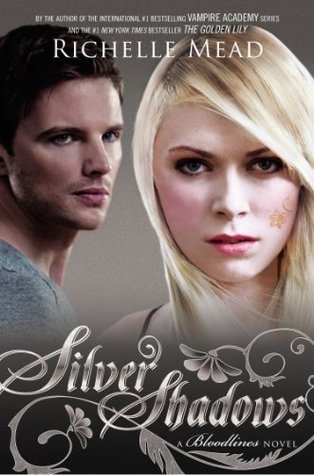 Sydney Sage is an Alchemist, one of a group of humans who dabble in magic and serve to bridge the worlds of humans and vampires. They protect vampire secrets—and human lives.

In The Fiery Heart, Sydney risked everything to follow her gut, walking a dangerous line to keep her feelings hidden from the Alchemists.

Now in the aftermath of an event that ripped their world apart, Sydney and Adrian struggle to pick up the pieces and find their way back to each other. But first, they have to survive.

For Sydney, trapped and surrounded by adversaries, life becomes a daily struggle to hold on to her identity and the memories of those she loves. Meanwhile, Adrian clings to hope in the face of those who tell him Sydney is a lost cause, but the battle proves daunting as old demons and new temptations begin to seize hold of him. . . .

Their worst fears now a chilling reality, Sydney and Adrian face their darkest hour in this heart-pounding fifth installment in the New York Times bestselling Bloodlines series, where all bets are off.
Review:
Silver Shadows definitely brought back the action. No longer did I find myself lost in thought while reading, this book was a page turner.

This book read more like the original Vampire Academy series, packed with action and an actual romance. Their relationship no longer felt uneasy and childish as it did in the previous books- it was all love and finally being comfortable with it once they found each other again. I guess being held captive will put things into perspective for you..

There were a few side stories developing in the background and I see either another spin off series or a larger portion of the future books being dedicated to these characters. (Marcus and his group of runaway alchemists, specifically Duncan and his gf)
I was a little disappointed in the wedding.. I mean, it's a monumental life changing event and it seemed to hold no importance, it's almost as though it was thrown in as an after thought. Adrian went through all the trouble to make it as perfect as it could be under the circumstances, but of the entire book the wedding details took up all of a couple pages. I just think it should have been a more prominent part of the story; this is where she should have paused and added the extra details - how the two felt while it was happening despite the trouble they were in, let them say I Do.. It could have been SO much better.
Other then that one complaint, I loved it! Silver Shadows was definitely one of the better books in this spin off so far! I'm excited for another book, especially after the hell of a cliff hanger we are left with!
Here are my reviews for the rest of the series: