Young Adult Paranormal, Fantasy
Blurb:
Clary Fray just wishes that her life would go back to normal. But what's normal when you're a demon-slaying Shadowhunter, your mother is in a magically induced coma, and you can suddenly see Downworlders like werewolves, vampires, and faeries?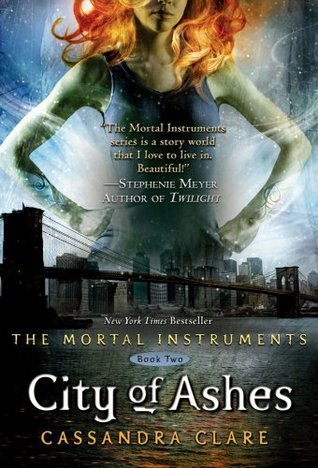 If Clary left the world of the Shadowhunters behind, it would mean more time with her best friend, Simon, who's becoming more than a friend. But the Shadowhunting world isn't ready to let her go — especially her handsome, infuriating, newfound brother, Jace. And Clary's only chance to help her mother is to track down rogue Shadowhunter Valentine, who is probably insane, certainly evil — and also her father.

To complicate matters, someone in New York City is murdering Downworlder children. Is Valentine behind the killings — and if he is, what is he trying to do? When the second of the Mortal Instruments, the Soul-Sword, is stolen, the terrifying Inquisitor arrives to investigate and zooms right in on Jace. How can Clary stop Valentine if Jace is willing to betray everything he believes in to help their father?

In this breathtaking sequel to City of Bones, Cassandra Clare lures her readers back into the dark grip of New York City's Downworld, where love is never safe and power becomes the deadliest temptation.
Review:
I really enjoyed this book. As the second in a series I expected it to loose a little of the story as most series do, but it exceeded my expectations and brought more action and adventure with it.

Clary is still underestimated by everyone and Jace is as arrogant as always, but we learn more about some of the other characters in this book. We get a closer look at Magnus, finally meet the Lightwoods, and get a better understanding of the inner workings of the clave. We are also pulled into the crazy that is Valentine.

Cassandra Clare has gifted us with tons of twists and turns; just when you think you have it figured out she hits you with something new and you have a renewed since of urgency to get to the end and find out what happens! The ending is an emotional roller coaster that leaves you begging for the third book, City of Glass.
Check out my reviews for the rest of the series: