September 16, 2014
After agreeing to let the spirit of Drake Montague inhabit her body, Peyton soon discovers that the twentieth-century French policeman may be dead but his lothario longings sure aren't. Now she has to find a way to explain to her sweet, sexy boyfriend, Ryan Kelly, that a spirit has taken up residence in her head, whispering French words of affection day and night.

While Peyton is torn between her love for a living man and her growing affection for one deceased, supernatural activity in New Orleans spikes—and something wicked this way comes. With the help of her friends (and a little voodoo), Peyton learns that the demonic spirit of the Axeman may still dwell in her home. To stop bloody history from repeating itself, Peyton will have to travel back a century to confront the Axeman at his roots, with the help of a certain handsome—and suddenly flesh and blood—police officer in the Big Easy.
September 23, 2014
September 30, 2014
I have a plan.
We'll either destroy them for good, or they'll destroy us.
Either way, only one of us is walking away.
In the stunning conclusion to the wildly popular White Rabbit Chronicles, Alice "Ali" Bell thinks the worst is behind her. She's ready to take the next step with boyfriend Cole Holland, the leader of the zombie slayers…until Anima Industries, the agency controlling the zombies, launches a sneak attack, killing four of her friends. It's then she realizes that humans can be more dangerous than monsters…and the worst has only begun.
As the surviving slayers prepare for war, Ali discovers she, too, can control the zombies…and she isn't the girl she thought she was. She's connected to the woman responsible for killing—and turning—Cole's mother. How can their relationship endure? As secrets come to light, and more slayers are taken or killed, Ali will fight harder than ever to bring down Anima—even sacrificing her own life for those she loves.
September 30, 2014
THE FUTURE OF HIS TRIBE
Leader of the vampire clan MoonBound, Hunter will do what he must to save his people from extinction—or worse, a torturous eternity as vampire slaves and subjects of human experimentation.To keep his enemies at bay, he has agreed to mate a rival clan leader's daughter in return for peace between the clans and an ally in the looming war with the humans.

THE LOVER OF HIS SOUL
But survival comes at a price. First, Hunter must break an ancient curse by successfully negotiating three deadly tests. Then he must resist the searing passions of the gorgeous vampire warrior he despises but is bound to mate. Will Hunter stay true to his word? Or will he risk everything for the woman he really loves: the vampire seductress's identical twin sister?
September 30, 2014
COUNTDOWN TO CRISIS
A serial killer strikes every twelve hours. A vampire takes lives at random. At first glance, these tragic incidents seem unrelated. But Special Investigations Unit agents Sam Ryan and Gabriel Stern trace them both back to a military base known as Hopeworth. Is the murder spree part of a cover-up? And are the vampire killings less by chance and more methodical?

The investigation takes an eerie, personal turn when Sam discovers a connection between herself and the victims—and a clue to her own mysterious origins. With the violence escalating and the danger drawing closer to home, the stakes are raised and the mission changes from seeking justice to ensuring Sam and Gabriel's own survival. And the one person who seems to hold all the answers—about Hopeworth, about Sam's past—is a mystery man she isn't sure she can trust. They share a psychic link through her dreams, and he once saved her life, but he may just be the greatest enemy humankind has ever known.
October 7, 2014


October 7, 2014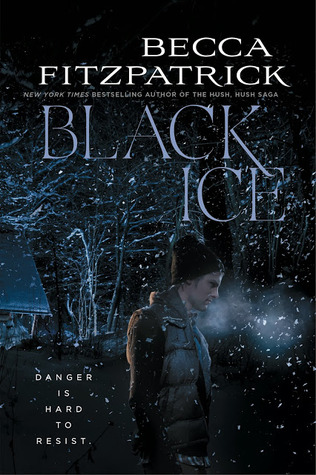 Sometimes danger is hard to see... until it's too late.
Britt Pfeiffer has trained to backpack the Teton Range, but she isn't prepared when her ex-boyfriend, who still haunts her every thought, wants to join her. Before Britt can explore her feelings for Calvin, an unexpected blizzard forces her to seek shelter in a remote cabin, accepting the hospitality of its two very handsome occupants—but these men are fugitives, and they take her hostage.

In exchange for her life, Britt agrees to guide the men off the mountain. As they set off, Britt knows she must stay alive long enough for Calvin to find her. The task is made even more complicated when Britt finds chilling evidence of a series of murders that have taken place there... and in uncovering this, she may become the killer's next target.
But nothing is as it seems in the mountains, and everyone is keeping secrets, including Mason, one of her kidnappers. His kindness is confusing Britt. Is he an enemy? Or an ally?

BLACK ICE is New York Times bestselling author Becca Fitzpatrick's riveting romantic thriller set against the treacherous backdrop of the mountains of Wyoming. Falling in love should never be this dangerous…
October 14, 2014
Once, they lived in secret alongside mankind. Now, emerged from the shadows, the Breed faces enemies on both sides—human and vampire alike. No one knows that better than Lazaro Archer, one of the eldest, most powerful of his kind. His beloved Breedmate and family massacred by a madman twenty years ago, Lazaro refuses to open his heart again.

Sworn to his duty as the leader of the Order's command center in Italy, the last thing the hardened warrior wants is to be tasked with the rescue and safekeeping of an innocent woman in need of his protection. But when a covert mission takes a deadly wrong turn, Lazaro finds himself in the unlikely role of hero with a familiar, intriguing beauty he should not desire, but cannot resist.

Melena Walsh has never forgotten the dashing Breed male who saved her life as a child. But the chivalrous hero of her past is in hard contrast to the embittered, dangerous man on whom her safety now depends. And with an unwanted—yet undeniable—desire igniting between them, Melena fears that Lazaro's protection may come at the price of her heart….
November 17, 2014
Experience the vampire world for the holidays through the eyes of Gigi Scanlon in this e-novella prequel to The Dangers of Dating a Rebound Vampire from beloved paranormal romance author Molly Harper!

College co-ed Gigi is headed home to Half-Moon Hollow for her first Christmas since her sister, Iris, was turned into a vampire by her beloved undead husband, Cal. Iris is working overtime to make this holiday as normal and special as possible. After all, it's taken her months of working with Jane Jameson and the Hollow's vampires to convince herself that she won't bite her baby sister on sight.

Gigi has her own worries. She's falling out of love with her high school sweetheart, Ben, and has no idea how to tell him. She's got a secret job interview with terrifying teen Council official, Ophelia Lambert. And there's a handsome but cagey vampire following her around town and then disappearing before Gigi can confirm that he's not, in fact, a figment of her fertile imagination. Holidays with family are complicated. Christmas with an undead family can be downright dangerous.
And finally, no set date - but L.J. Smith hopes to finish Strange Fate this calendar year and have it released soon after.
Here is an excerpt from the book. Click here to read it. Also, she has shared the first chapter on facebook, read it here.