Sydney Sage is an Alchemist, one of a group of humans who dabble in magic and serve to bridge the worlds of humans and vampires. They protect vampire secrets—and human lives.

In The Fiery Heart, Sydney risked everything to follow her gut, walking a dangerous line to keep her feelings hidden from the Alchemists.

Now in the aftermath of an event that ripped their world apart, Sydney and Adrian struggle to pick up the pieces and find their way back to each other. But first, they have to survive.

For Sydney, trapped and surrounded by adversaries, life becomes a daily struggle to hold on to her identity and the memories of those she loves. Meanwhile, Adrian clings to hope in the face of those who tell him Sydney is a lost cause, but the battle proves daunting as old demons and new temptations begin to seize hold of him. . . .

Their worst fears now a chilling reality, Sydney and Adrian face their darkest hour in this heart-pounding fifth installment in the New York Times bestselling Bloodlines series, where all bets are off.
August 5th - Crave the night, Midnight Breed #12, by Lara Adrian
Born and raised to be an emotionless killing machine, Nathan is one of the most lethal Breed vampires in existence. A key member of the Order—an elite group of warriors charged with protecting both mortals and vampires—Nathan executes each mission with flawless precision and a total lack of mercy. Now he must pursue a powerful, hidden enemy. But Nathan's hard discipline and training are no match for the fierce pull he feels toward a young woman he has no right to desire—a woman of wealth and high social standing who has long been promised to another Breed male, and who may also prove to be the key to rooting out Nathan's elusive quarry.

Jordana lives a life of glittering privilege as a member of a prominent Breed family in Boston. Surrounded by fine things and fawning admirers, Jordana wants for nothing—until she crosses paths with a dark, intense warrior from the Order and finds herself swept into an impulsive, sizzling kiss that neither of them will forget. As much as she tries to deny her deep feelings for Nathan, Jordana cannot resist the craving to be near him, to break through his forbidding walls and see the man he truly is. But getting close to Nathan will thrust Jordana into a treacherous new world, forcing her to risk all she has and all she knows about herself and her past. And loving this seductive man could be the most dangerous temptation of all.
August 5th - Dark Skye, Immortals Afterdark #14, by Kresley Cole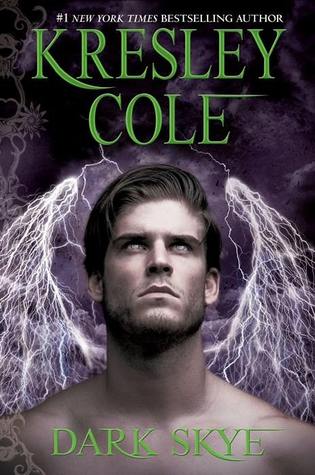 In this highly anticipated novel in the Immortals After Dark series, #1 New York Times bestselling author Kresley Cole spins a sultry tale of a mighty warrior scarred inside and out and the beguiling sorceress with the power to heal him - or vanquish him forever.

Eternal Obsession
As a boy, Thronos, Lord of Skye Hall, loved Lanthe, a mischievous Sorceri girl who made him question everything about his Vrekener clan. But when the two got caught in the middle of their families' war, tragedy struck, leaving Thronos and Lanthe bitter enemies. Though centuries have passed, nothing can cool his seething need for the beautiful enchantress who scarred his body - and left an even deeper impression on his soul.

Endless Yearning
Lanthe, a once-formidable sorceress struggling to reclaim her gifts, searches for love and acceptance with all the wrong immortal suitors. But she's never forgotten Thronos, the magnificent silver-eyed boy who protected her until she was ripped from the shelter of his arms. One harrowing night changed everything between them. Now he's a notorious warlord with a blood vendetta against Lanthe, hunting her relentlessly.

Can the heat of desire burn brighter than vengeance?
With their families locked in conflict and battles raging all around them, will Thronos and Lanthe succumb to the brutal chaos that threatens everything they cherish?
Or will the fragile bond they formed so long ago spark a passion strong enough to withstand even the darkest doubts?
August 11th - Sinful Cravings, Lake City Stories #2, by Annie Nicholas
Pia Blyton, a succubus, isn't ready for an official engagement since her skillset consists of setting kitchens on fire, singing at vampire hellholes, and most embarrassingly, she recently passed out in bed while feeding Valerio Hunan, the most eligible incubus in Lake City. Yet somehow he turns a blind eye to all her faults and still wants to set his marriage tattoos on her wrists.

The compulsion to have sex forces their people to have unconventional relationships. Every three days, she has to orgasm creating energy to survive. She can't even live off bad sex. Unlike her, Val can't feed off just anyone. He consumes the energy only a succubus creates and his hunger isn't on a clock. Most incubi feed legally by luring multiple succubi into marriage with money and power. Val had caught Pia by the heart strings. Sneaky bastard.

When his food supply suddenly stops, he's faced with starvation. Despite Pia's adoration, she's not an all you can eat buffet. He would suck her dry of all her life force within days. In order to save her, Val forces her to leave. With nowhere to go, Pia ends up at the last place she wants to be—her parent's home, with nothing but her pink suitcase and a list of all her failures.

Pia needs to pull on her big girl panties and figure out why Val's energy supplies have stopped arriving before he kills some unsuspecting succubus. But the demon inside Val is closer to the surface than either of them realize. When Pia leaves, the only thing on its mind is tracking her down and dragging her back into its bed where she belongs...even if it kills her.
August 12th - Keeper vs. Reaper, Graveyard Guardians, by Jennifer Malone Wright
When her father died, Lucy Mae Estmond inherited the family business. She has known all of her life that she would be in line to watch over the souls of the recently passed, keeping them safe from the Reapers.

The soul eating Reapers have been a plague upon the Earth, stealing souls and leaving the Keepers as the only thing that stands between Heaven and Hell. The factions despise each other and have warred for generations.

Then Lucy discovers an ancient legend predicting the arrival of the Chosen One, destined to bring forth an end to the Reapers. The surprises continue when she realizes she is that person. For Lucy, being the Chosen One doesn't change much. Fighting Reapers is just another day in the life of a Keeper.

When she meets Jack Walker, they both realize they have an insane, mutual attraction. Too bad that he's been sent to prevent the prophecy from coming true. His only mission: to kill the Chosen One.
Enter to win a copy here
August 26th - The Beautiful Ashes by Jeaniene Frost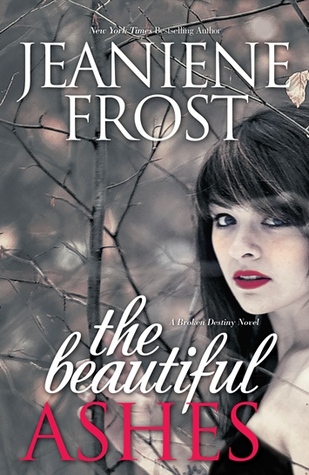 In a world of shadows, anything is possible. Except escaping your fate.

Ever since she was a child, Ivy has been gripped by visions of strange realms just beyond her own. But when her sister goes missing, Ivy discovers the truth is far worse—her hallucinations are real, and her sister is trapped in a parallel realm. And the one person who believes her is the dangerously attractive guy who's bound by an ancient legacy to betray her.

Adrian might have turned his back on those who raised him, but that doesn't mean he can change his fate…no matter how strong a pull he feels toward Ivy. Together they search for the powerful relic that can save her sister, but Adrian knows what Ivy doesn't: that every step brings Ivy closer to the truth about her own destiny, and a war that could doom the world. Sooner or later, it will be Ivy
on one side and Adrian on the other. And nothing but ashes in between…
And finally, no set date - but L.J. Smith hopes to finish Strange Fate this calendar year and have it released soon after.
Here is an excerpt from the book. Click here to read it. Also, she has shared the first chapter on facebook, read it here.
I hope you enjoyed this installment of, As the Pages Turn, please tune in next week for more updates. ;)