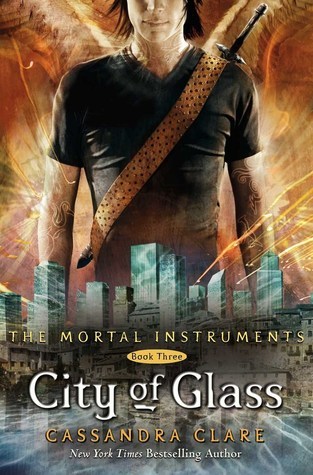 To save her mother's life, Clary must travel to the City of Glass, the ancestral home of the Shadowhunters - never mind that entering the city without permission is against the Law, and breaking the Law could mean death. To make things worse, she learns that Jace does not want her there, and Simon has been thrown in prison by the Shadowhunters, who are deeply suspicious of a vampire who can withstand sunlight.

As Clary uncovers more about her family's past, she finds an ally in mysterious Shadowhunter Sebastian. With Valentine mustering the full force of his power to destroy all Shadowhunters forever, their only chance to defeat him is to fight alongside their eternal enemies. But can Downworlders and Shadowhunters put aside their hatred to work together? While Jace realizes exactly how much he's willing to risk for Clary, can she harness her newfound powers to help save the Glass City - whatever the cost?

Love is a mortal sin and the secrets of the past prove deadly as Clary and Jace face down Valentine in the third installment of the New York Times bestselling series The Mortal Instruments.
Review:
This series definitely doesn't disappoint, if anything it's getting better with each book.

City of Glass picks up exactly where City of Ashes left off - Clary rushing off to Idris to find a magical cure for her mother. Cassandra Clare has a way with words, she describes everything in such a manner that there is an incredible amount of detail with there being too much. You can actually picture the things she describes, but it's not an overwhelming annoying detailed list like a few authors I've read. It's somehow perfect.

Clary and Jace both annoyed me at times with the apparent blindness they have for each others feelings, Simon is finally becoming a man now that he actually will never look like one, and the other characters are growing in the background as well. I wasn't surprised when the truth came out, but it did make me feel better that it was finally in print for everyone to read.

There are tons of twists and turns in this book, plenty of action and emotion, and if the series were to end now it would be a good trilogy, with a few loose ends as possibilities. Luckily for us, she continued writing! I can't wait to start the next book.
Check out my reviews for the rest of the series: