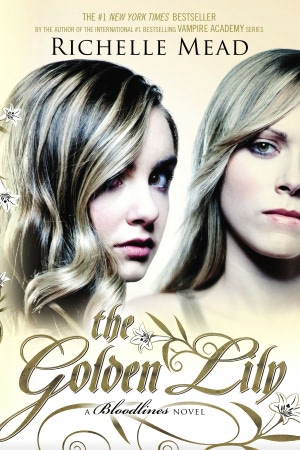 Description:
The second thrilling installment in Richelle Mead's Vampire Academy spinoff series

Tough, brainy alchemist Sydney Sage and doe-eyed Moroi princess Jill Dragomir are in hiding at a human boarding school in the sunny, glamorous world of Palm Springs, California. The students--children of the wealthy and powerful--carry on with their lives in blissful ignorance, while Sydney, Jill, Eddie, and Adrian must do everything in their power to keep their secret safe. But with forbidden romances, unexpected spirit bonds, and the threat of Strigoi moving ever closer, hiding the truth is harder than anyone thought.

Populated with new faces as well as familiar ones, Richelle Mead's breathtaking Bloodlines series explores all the friendship, romance, battles, and betrayals that made the #1 New York Times bestselling Vampire Academy series so addictive. In this second book, the drama is hotter, the romances are steamier, and the stakes are even higher.
Review:
I'm really enjoying this series. As I said before, it's not as action packed and fast paced as Vampire Academy
, and the main characters

story lines

aren't quite as strong - but it's still a great series
that is growing on me
.
I don't think Richelle Mead
has quite as good a handle o
n this series as she did Vampire Academy, but I
still love it. Try as a I might, I

just can't stop comparing the two series - but that's to be expected when you have a spin off series I suppose.
I loved Adrian in VA, but he is officially on my list of fictional boyfriends after reading

The Golden Lily.

Syd
ney isn't my favorite of main characters, but I think that
's because of her 'c
haracter' -
she's one of those really clueless smart people... As I'm reading I have the urge to yell at the book, 'HE LIKES YOU... that's why he's doing it DUH'. But for every frustrating moment in the book there are two laugh-out-loud moments. More than once I had my husband looking at me curious

ly. :)
I'm SO

ready for the third book to come out in February.
~ Kim