Aurora Sky: Vampire Hunter
High School setting with 18+ characters, some sexual situations and violence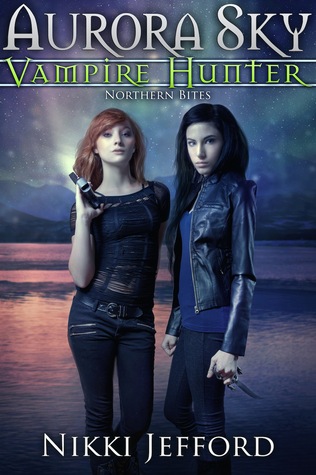 Love bites.
Probation sucks.

Thanks to Dante's recklessness, Aurora is now partners with Valerie: the redheaded, backstabbing vixen.

Dante is in full flirt mode. Fane's tactics are more ruthless. Something carnal has awakened in Aurora and neither boy is helping tame her cravings.

When a member of the unit's team is found dead, Aurora and Valerie are sent after a vampire in Sitka, but Aurora suspects the killer's much closer to home.
Review:
I'm loving this series so far!

Northern Bites, the second book in the series, is definitely action packed!

After one of their team members is found dead, Aurora is paired with her arch nemesis, Valerie, for an out of town mission with a new team leader, Jared. Dante is sent back to Fairbanks with Noel in tow for a top secret mission of their own.

Once back in town Aurora finds herself at one of Marcus' parties in hopes of running into Fane, but she finds herself in some trouble!

Add to that her parents marital troubles and Grandmother coming back to town and having to lie to keep her secret life in the dark, she's overcome with her situation and just read to get out of Alaska!

I can't wait to read the next book in the series!
What makes it even better, I'll be visiting quite a few of the places mentioned in the books this coming summer when we travel to Alaska on vacation. I can't wait!