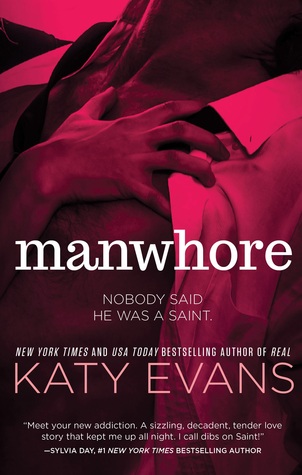 Is it possible to expose Chicago's hottest player—without getting played?

This is the story I've been waiting for all my life, and its name is Malcolm Kyle Preston Logan Saint. Don't be fooled by that last name though. There's nothing holy about the man except the hell his parties raise. The hottest entrepreneur Chicago has ever known, he's a man's man with too much money to spend and too many women vying for his attention.

Mysterious. Privileged. Legendary. His entire life he's been surrounded by the press as they dig for tidbits to see if his fairytale life is for real or all mirrors and social media lies. Since he hit the scene, his secrets have been his and his alone to keep. And that's where I come in.

Assigned to investigate Saint and reveal his elusive personality, I'm determined to make him the story that will change my career.

But I never imagined he would change my life. Bit by bit, I start to wonder if I'm the one discovering him...or if he's uncovering me.

What happens when the man they call Saint, makes you want to sin?
Review:
I enjoyed this book more than I thought I would.

Based on the title I was expecting another sex filled book about a billionaire and his true love, but because of the reviews I decided to give it a shot and holy hell am I glad that I did!

The story is great, it has so much more depth to the plot and characters than most of the other books in this genre. It was full of suspense, drama, action, and plenty of steamy scenes. I love that the sexual tension was built up over time and they didn't immediately just start going at it after their first meeting.

I loved the characters too. They were dynamic and the writing style was so good that you felt what the characters were feeling. I found my heart beating a little faster at times and laughing out loud at others. I couldn't put the book down and finished it in one sitting!

Seriously with the cliffhanger ending?! I've already downloaded book 2 and plan to start it first thing in the morning, as I'm sure it will be another long day of reading for me!

This was the first book I've read by Katy Evans, but it will definitely not be the last!