See the world of Fifty Shades of Grey anew through the eyes of Christian Grey.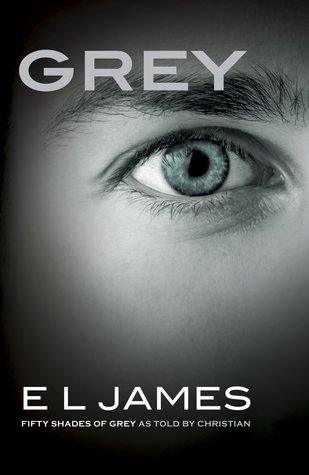 In Christian's own words, and through his thoughts, reflections, and dreams, E L James offers a fresh perspective on the love story that has enthralled millions of readers around the world.

Christian Grey exercises control in all things; his world is neat, disciplined, and utterly empty—until the day that Anastasia Steele falls into his office, in a tangle of shapely limbs and tumbling brown hair. He tries to forget her, but instead is swept up in a storm of emotion he cannot comprehend and cannot resist. Unlike any woman he has known before, shy, unworldly Ana seems to see right through him—past the business prodigy and the penthouse lifestyle to Christian's cold, wounded heart.

Will being with Ana dispel the horrors of his childhood that haunt Christian every night? Or will his dark sexual desires, his compulsion to control, and the self-loathing that fills his soul drive this girl away and destroy the fragile hope she offers him?
This book is intended for mature audiences.
Review:
This was an interesting read.

I was excited to get the story from Christian's point of view. I was hoping we'd get more into his past and why he's so... well, crazy. Turns out a good portion of the book is from 5 year old Christian's point of view, or at least a good portion of it was him dreaming of his childhood.
Yes, we get it, his mother was a crack whore and that really screwed him up. What we are interested in is his relationship with Elena, and how she supposedly saved him. I'm assuming that will come in the next book - because I imagine this will be milked for all the money it can be, just like Twilight was.

Luckily, I downloaded the audio book, I really think that made this book more palatable. From what I've seen of the print version I probably wouldn't have finished it. At least with the audio you hear the emotion in his voice, and it comes off less creepy.

Did I enjoy the book?
Yes, it gave a few more details to the story, and you really see how crazy he is. At some points I'd say he's on the verge of being bipolar or multiple personalities.. and other times it's like, are you serious? You can't be that dumb, your a smart guy!

Will I read the next book if there is one?
Yes, because I'm hoping to get into his history with Elena.