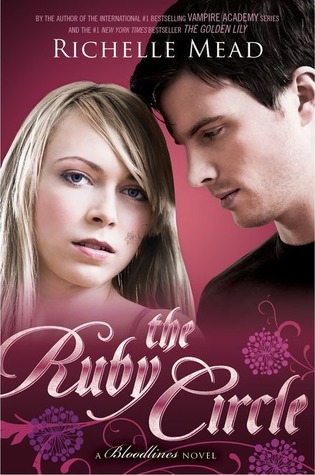 THEY WILL BE TESTED

Sydney Sage is an Alchemist, one of a group of humans who dabble in magic and serve to bridge the worlds of humans and vampires. They protect vampire secrets - and human lives.

Their forbidden romance exposed, Sydney and Adrian find themselves facing the wrath of both the Alchemists and the Moroi in this electrifying conclusion to Richelle Mead's bestselling Bloodlines series.

When the life of someone they both love is put on the line, Sydney risks everything to hunt down a deadly former nemesis. Meanwhile, she and Adrian becomes enmeshed in a puzzle that could hold the key to a shocking secret about spirit magic, a secret that could shake the entire Moroi world and alter their lives forever.

Don't miss their unforgettable final chapter...

LOVE WILL CONQUER ALL
Review:
I loved Vampire Academy, and I wasn't sure about the spinoff, but it turned out to be another of my favorite series! I'm sad that the series is over, but Richelle Mead has a knack for ending a series at the right time and not dragging it out!

This book was packed full of action and adventure and a surprisingly fair amount of domestic drama.
With both Adrian and Sydney having adventures of their own, and then coming together for the most important one of all - it made for a suspenseful plot that kept the pages turning. There were a few slow spots, but overall it was good.

I didn't really care for the ending however. Had the book stopped before the epilog, okay... but to me the picture painted by the epilog doesn't fit Adrian and Sydney at all! It's like they are polar opposites from what we've come to love and it was just really disappointing.
4 stars