Paranormal Romance / Fantasy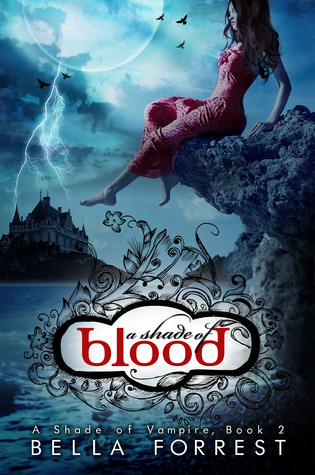 In A Shade Of Blood, Bella Forrest transports you deeper into a unique, enthralling and beautifully sensitive story. Prepare to be lost in its pages…

When Sofia Claremont was kidnapped to a sunless island, uncharted by any map and ruled by the most powerful vampire coven on the planet, she believed she'd forever be a captive of its dark ruler, Derek Novak.

Now, after months of surviving an endless night, the morning sun may soon rise again for Sofia. Something has possessed Derek's heart and he offers her a gift no human slave has ever been given in the history of his cursed island: escape.

High school, prom and a chance to move on with her life now await her.

But will she be able to forget the horrors that steal her sleep away at night? … and the feelings that haunt her for that tormented prince of darkness?
Review:
This book was much better than the first! Book one intrigued me enough to keep me reading, but this one brought out so much more of the story line. We learn about the history of the Shade, get a glimpse into Vivian and Derrik's pasts, we see beyond the beautiful penthouses and into the caves.

Did I mention a MASSIVE cliff hanger...?
Yes, the book is good, but the ending is mind blowing. No way can you finish this one and not immediately start book three!!

I'm fully invested in this series now. It's still a bit too young adult for my liking but the story is interesting enough that I just don't care. I can't wait to see how things play out in the future. There are so many wild cards. Ben, Lucas, the Hunters, the other Vampire Coven's... at some point they've all got to meet in the middle, and what will become of Derrik and Sofia then?