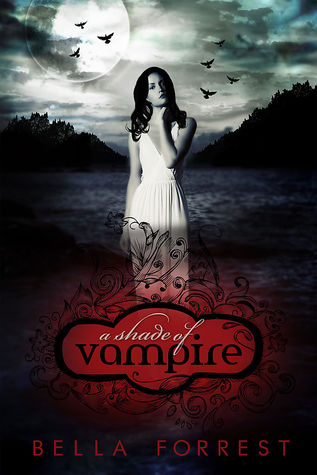 On the evening of Sofia Claremont's seventeenth birthday, she is sucked into a nightmare from which she cannot wake.

A quiet evening walk along a beach brings her face to face with a dangerous pale creature that craves much more than her blood.

She is kidnapped to an island where the sun is eternally forbidden to shine.
An island uncharted by any map and ruled by the most powerful vampire coven on the planet. She wakes here as a slave, a captive in chains.

Sofia's life takes a thrilling and terrifying turn when she is the one selected out of hundreds of girls to join the harem of Derek Novak, the dark royal Prince.

Despite his addiction to power and obsessive thirst for her blood, Sofia soon realizes that the safest place on the island is within his quarters, and she must do all within her power to win him over if she is to survive even one more night.

Will she succeed? ...or is she destined to the same fate that all other girls have met at the hands of the Novak's?
Review:
I didn't expect to like this as much as I did. I tend to enjoy a more adult scene, but something about the story line called to me. I love that it's something slightly different.

The vampires created a safe haven for themselves but still find themselves in need of humans to feed on, so they eventually attract the attention of the hunters again. At first I expected it to be one of those Stockholm syndrome type stories, but I didn't get that vibe. Derek didn't kidnap her, and he never treated her like a captive.
Speaking of Derek, he intrigues me and I can't wait to learn more about him. I have a feeling there is something more to Sofia that will be revealed in a future book... there's something just off about her.

The story did it's job by pulling me in and there's just enough information left hanging that I'm curious enough to download the next book. I will say it was a bit short... it felt more like a novella than the first book in a series.